REUNION
REUNION PART 1 - REUNION PART 2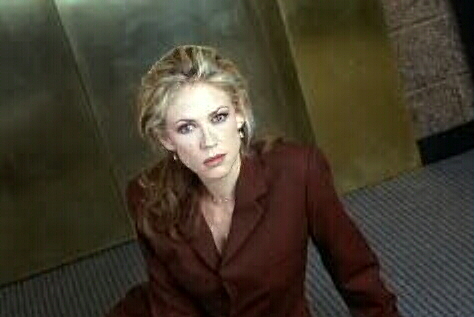 IN SAM'S WORDS
REUNION PART 1 NEXT EPISODE SEASON ONE SEASON TWO SEASON THREE
"I WANT MY DAUGHTER TO KNOW I'M SAFE."
"BAILEY..."
"BUT I WANT YOU TO KNOW...THAT I'M FINE AND I'M GONNA SEE YOU REAL SOON. I LOVE YOU, CHLO."
"I'M NOT GOING ANYWHERE WITH YOU."
"SHE'S DEAD, ISN'T SHE? SARAH MCMILLAN IS DEAD."
"YOU HAVE NO APPRECIATION FOR THE VALUE OF HUMAN LIFE WITH THE CONSPICUOUS EXCEPTION OF YOUR OWN."
"ISN'T IT ABOUT TIME YOU TOLD ME YOUR NAME?"
"IF YOU WANT TO PROVE YOUR OMNIPITENCE, WHY DON'T YOU DO IT OUT IN THE REAL WORLD?"
"I'M NOT LIKE YOU. I'M NOT GOING TO BECOME LIKE YOU."
"YOU KNOW I WON'T DO IT."
"WELL, THEN YOUR POINT WOULD BE LOST, WOULDN'T IT? THE KILLING WOULDN'T BE PURE. IT WOULD HAVE NO MORE MEANING THAN AN ACT OF SELF DEFENSE AND IT'S ALL ABOUT THE MEANING, ISN'T IT? THE POWER TRIP."
REUNION PART 2 REUNION PART 1 SEASON ONE SEASON TWO SEASON THREE
"NO, I'M NOT GONNA DO THAT TO HER AGAIN."
"NO, SHE'S BEEN THROUGH ENOUGH, BAILEY. WHAT MATTERS NOW IS THAT WE'RE TOGETHER IN OUR OWN HOME."
"MALONE..."
"I WASN'T AFRAID OF DYING. I...I WAS JUST AFRAID I WOULD NEVER SEE CHLOE AGAIN."
"ANGEL, WHAT HAPPENED?"
"WHAT HAPPENED WITH CHLOE?"
"LOOK, CHLOE, YOU DON'T HAVE TO TELL ME WHAT YOU TALK ABOUT WITH DR. GREELEY BUT IF YOU WANT TO, I'M...I'M HERE."
"CHLOE, WHAT DID YOU WANT TO SAY?"
"OBSCURE POISON. DIFFICULT TO DETECT. JACK'S TRYING TO ORCHESTRATE EVERYONE'S FOCUS."
"HE WANTS ME TO FEEL HIS ISOLATION. THERE'S A BARRIER THAT HE'S TRYING TO BREAK THROUGH SO I CAN JOIN HIM."
"MAYBE I'M THE ONE IN THE GLASS BOOTH."
"WHAT IF HE'S TRYING TO ISOLATE ME FROM THE MOST IMPORTANT PERSON IN MY LIFE BECAUSE THEN HE THINKS I'LL HAVE NO ONE BUT HIM."
"CHLOE, ARE YOU ALL RIGHT?"
"LET'S GO HOME NOW, CHLOE."
"CHLOE, I KNOW THAT YOU'RE ANGRY WITH ME FOR EVERYTHING YOU'VE GONE THROUGH, EVERYTHING THAT'S HAPPENED."
"YOU CAN'T LISTEN TO HIM, CHLOE."
"HE'S LIED TO YOU ALL ALONG."
"I DIDN'T...I DIDN'T SEND YOU TO HIM."
"I HAVE NEVER LIED TO YOU. YOU KNOW THAT."
"THINGS ARE GOING TO BE DIFFERENT NOW, CHLOE. WE'RE GOING TO BE TOGETHER."
"CHLOE WATERS, I AM YOUR MOTHER. WHATEVER HAS HAPPENED HAS HAPPENED AND I AM STILL YOUR MOTHER AND I LOVE YOU. NOW I WANT YOU TO GO TO THE CAR AND I'M GOING TO BE THERE IN A MINUTE."
"CHLOE, GO TO THE CAR."
"NO, YOU HAVE NO ONE."
"I'M GOING TO BE WITH CHLOE FULL-TIME NOW. IT'S WHAT SHE NEEDS. IT'S WHAT I NEED."