Ally on Animals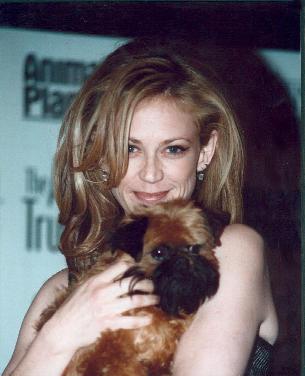 Photo Copyright by Candidstarphotos
As you can see from this beautiful photo, Ally loves animals. She has a dog and a cat of her own at home. In 1999, she told US Magazine, "I stopped using products that are tested on animals when I got a dog."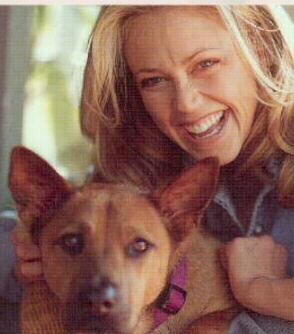 Ally and her dog, Gussy were featured in the 1999 Hollywood Pet Calendar (Photo taken by Jeffray Farghar). The proceeds from this calendar go to SpcaLA, which is a non-profit charitable organization that depends solely on private donations. SpcaLA not only promotes animal welfare but also sponsors a variety of programs that benefit the community by encouraging the bond of love between humans and animals. Please visit their website at www.spcala.org.
Ally has been a supporter of animal rights for quite some time. She used her celebrity status as the star of "Profiler" to bring attention to animal rights and abuse issues on several occasions. In 1998, she appeared in a Public Service Announcement for PETA (People for the Ethical Treatment of Animals), spotlighting animal abuse and how it's connected to violence in our society. "Animal abuse is a serious crime with serious consequences for all of us," she pointed out.
That same year, Ally sent letters to the media and the judge to create more public awareness of a high-profile pet abuse case in Rock County, Milwaukee. In her letter to the Milwaukee Journal Sentinel, she wrote, "In researching my role as Dr. Samantha Waters for the television show 'Profiler,' I have learned from law enforcement professionals and others that many of the violent criminals in prison today started with violent criminal acts on animals."
Ally is also involved in The Ark Trust, Inc., a celebrity supported, non-profit organization that fights for the protection and rights of animals. They are dedicated to the philosophy that, "Animals should have the right to run if they have legs, swim if they have fins and fly if they have wings." In 1998, Ally was a presenter at the Genesis Awards that are sponsored by The Ark Trust, Inc. and honor individuals in the arts and media who focus their work and creativity on the rights, welfare and protection of animals. These are the only awards that recognize excellence for animal issues in the news and entertainment field. This gala awards ceremony is taped in front of a live audience and shown every year in May on the cable network, The Animal Planet.
Photo Copyright by Candidstarphotos
To read more about Ally's PSA for PETA, the pet abuse case in Milwaukee, The Ark Trust, Inc. and the Genesis Awards, please visit these websites:
PETA Animal Times: "Profiler" Ally Walker Spotlights Animal Abuse
Animal Rights Forces Focus on Abuse Case
Pet Abuse Case Prompts TV Star to Write
The Ark Trust, Inc. - Genesis Awards History
The Ark Trust, Inc. - Genesis Awards 1998
Animal Rights and Protection Websites:
PETA::People For The Ethical Treatment of Animals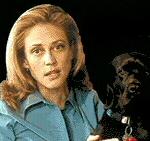 Photo Courtesy of PETA Animal Times
Please do not reproduce photos on this page without permission. Thanks.:)