ALLY NEWS
READ ALL ABOUT IT!
ALLY HAS BEEN CAST IN A NEW SERIES, "MY WONDERFUL LIFE" SLATED TO BEGIN IN THE FALL OF 2002.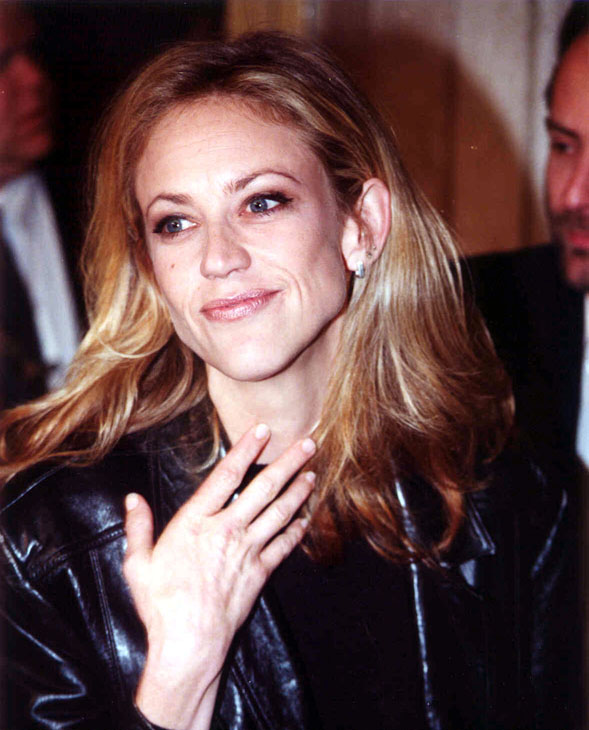 Source: Zap2it.com
Ally Walker Gets a 'Life' for ABC
Fri, Mar 1, 2002 11:01 AM PDT
LOS ANGELES (Zap2it.com) – Former "Profiler" star Ally Walker has landed a new gig as a single mom searching for Mr. Right in a new comedy pilot for ABC.
"My Wonderful Life"is based on a British series about a single mother struggling to balance her career and family, while looking for a romantic partner, according to The Hollywood Reporter.
The pilot is being written by Jenji Kohan and executive produced by Suzanne Bukinik for Touchstone TV and Granada TV. The single mother will work in a blue-collar job and the show will focus on lower-middle-class working people.
There's a lot of humor in her struggling just to make it and that was very appealing to me, especially with a female lead that is a strong, independent person," says Kohan.
Source: E! Online – News – Dotted Line
It's a Wonderful Life for actress Ally Walker. The former Profiler star is returning to TV as a gritty, blue-collar mom in the ABC pilot My Wonderful Life. In the vein of Rosanne and Grace Under Fire, Life is actually based on a British series about a single mother who struggles to work and raise a family while still searching for Mr. Right. The show is hoping for a fall berth.
Source: ETONLINE_COM
ABC Grabs Comedy Trio
2002-03-01 07:48:34 GMT (Reuters)
By Josef Adalian
HOLLYWOOD (Variety) - ABC moved closer to wrapping up comedy development for the fall Thursday, picking up a trio of new potential shows, and bringing its total number of sitcom pilots to 14.
These are the new comedies:
= "My Wonderful Life," which revolves around a nurse with two young children looking to make it on her own while also seeking some semblance of a love life. Ally Walker ("Profiler") is set to star in the pilot.
= "What Leonard Comes Home To," a single-cam comedy that looks at marriage from the point of view of the husband.
Sources: Zap2it.com and The Hollywood Reporter.com
"My Wonderful Life" Update!!!
David Margulies ("The Sopranos") will play Ally's father and Holly Robinson Peete ("For Your Love," "21 Jump Street") will play her co-worker. Marco Sanchez ("Walker, Texas Ranger") has been added as a potential love interest for Ally's character and newcomer Hannah Kornberg will play her older daughter. Christine Estabrook ("Nikki") will also join the cast.
The pilot for "My Wonderful Life" will be taped before a live audience at Walt Disney Studios in Burbank, California on April 26th at 6:30 PM. Free tickets are available for the taping at tvtickets.com.
Sam's World will continue to provide you with updated information as more details emerge about Ally's new gig.
Photo of Ally provided by Aino.:)